Seriously, half of my day is spent drinking coffee in front of my computer, sorting through emails from various sample sale sites.
They're invite only, but free to join and totally worth it. Recent finds include a cashmere Halston sweater [$398 from $995!],
Louboutins for under $200
, and a saffron yellow Juicy trench for $128 [down from $358!]
Check them out, as my guest: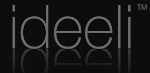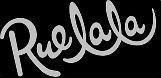 [Invite Code for BTR: NDS9508E763]
[EC is by email invite only, so if you want one, just send me your email address with a request!]
New sales every day, tons of high end designers, up to 80% off retail! What are you waiting for?