Look, I'm just gonna say it: WHY IS EVERYONE RAVING? She looks sloppy. Why are you all falling over yourselves?
Listen, I appreciate the "Hollywood fairytale" storyline, and I don't mind her size, and I quite enjoy her... but let's call a spade a spade. I let her sloppiness slide at the last event, I mean, even Oprah can't control the rain. But this Marchesa dress? Not their best. her face looks greasy. And the hair is shining like a cheap plastic weave. You know what I'm talking about... when the synthetic weave reflects light and looks like Barbie hair?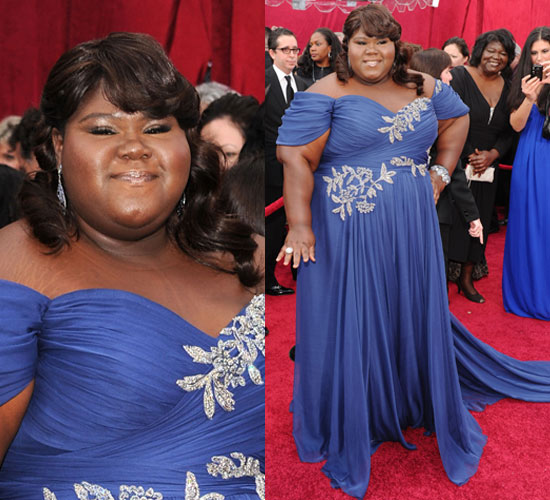 Where are Cher and Dionne when you need them? "I do NOT wear polyester hair!"