Hold on, I'm hyperventilating...
Ok. Km Rii bags... how do I explain this... are AMAZING bags. They are also notoriously hard to find, and almost always sold out. I've been stalking Oak for almost a year waiting for them to get more. The day has come!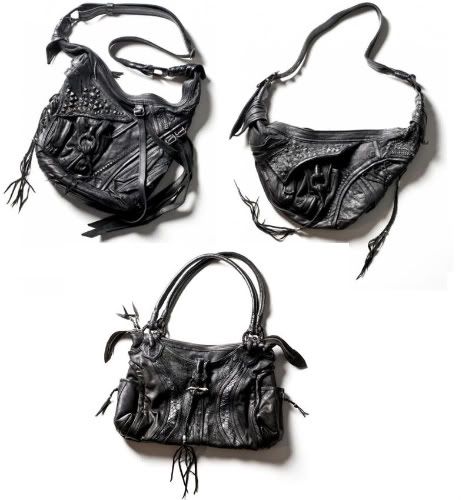 The torpedo rhino bag ($724)is the messenger style, the la-rhino bag ($724) is more of a hobo style, and the giger ($634) takes the form of a satchel.
I can't tell you how happy I am that I haven't yet taken the tags off of my new Marc bag. Going back! Km Rii, you're so close I can smell you!!