How do you say "I want one" in Braille?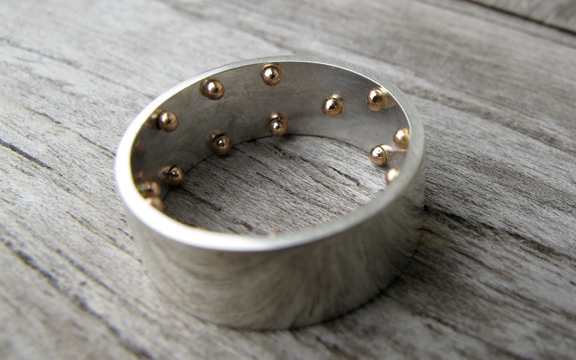 Codigo Mio has created a series of handcrafted message rings, using Braille as the inner code. These coded messages are hidden on the inside of the ring, creating a deeper internal meaning to its wearer.
Messages that are customizable up to 12 characters, and are available in 18K Rose Gold ($350) or Silver w/18K Rose Gold detailing ($250).
CodigoMio
.