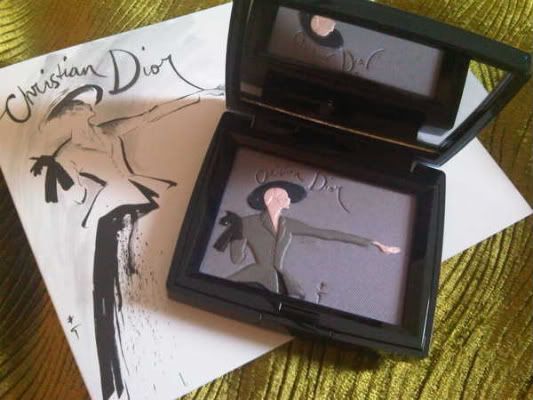 The Dior Tailleur
very
limited edition palette is so limited, we suggest you leave it in the package and keep as a family heirloom.
The powder is hand carved to replicate the regal sketches and designs of Diors' first Haute Couture collection in 1947. The design, a women with intense curves and noble posture took the fashion world by storm, and instantaneously named the "New Look" by Harper's Bazaar.
Right now the eyeshadow is only sold along with Serum de Rouge, a moisturizing lip treatment using mango butter to nourish and boost your lips collagen level to boost appearance and shine.
This piece of art is set for release August 2010 in London. Book your flight now.